Jurnal Universitas Muhammadiyah Bengkulu (Jurnal UMB) adalah sistem manajemen terpadu jurnal UMB yang memungkinkan editor mengelola dan mengatur jurnal mereka agar dapat bekerja lebih efisien dan efektif, serta adanya review setiap tulisan jurnal agar menghasilkan jurnal yang berkualitas, dan terbit secara berkala.
OAI address: http://journal.umb.ac.id/index.php/index/oai
Jurnal UMB Mengacu Pada Indeksing Jurnal Sebagai Berikut:
Digital Object Identifier (DOI) registered with CrossRef. DOI prefix 10.36085
Directory of Open Access Journals (DOAJ)
Portal Garuda Dikti
Indonesian Publication Index (IPI)
Science and Technology Index (SINTA) Dikti
Daftar Lengkap Pengideksan Jurnal Dapat Dilihat Pada Website Jurnal Masing-masing.
A B C D E F G H I J K L M N O P Q R S T U V W X Y Z All
Agriculture
Jurmal Agriculture, merupakan Jurnal Program Studi Agroteknologi Fakultas Pertanian dan Peternakan Universitas Muhammadiyah Bengkulu, diterbitkan sebagai media publikasi hasil penelitian dan kajian pertanian diseluruh bidang pertanian.
View Journal | Current Issue | Register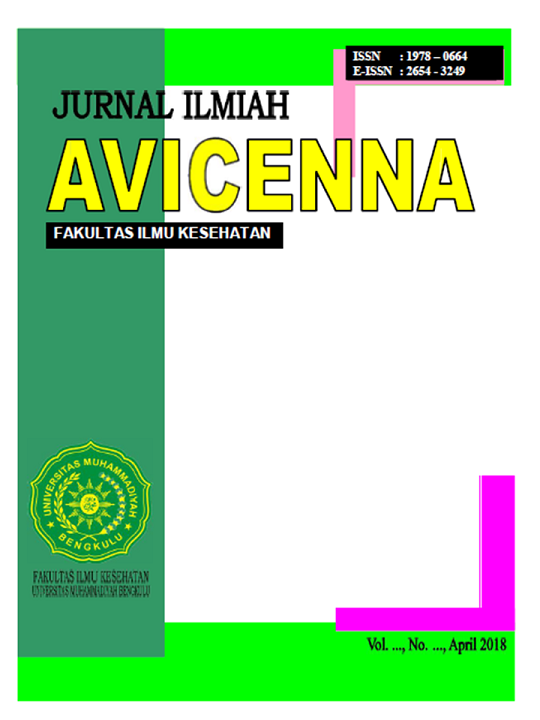 Avicenna: Jurnal Ilmiah
Jurnal 
AVICENNA
is a journal published by the Public Health Department, Faculty of Health Science, University of Muhammadiyah Bengkulu since 2006 (the previous version can be seen in the  
AVCN PREVIOUS
 icon). This journal containing writings that are based on the results of research in the fields of Public Health (nutrition, epidemiology, environmental health, health reproduction, health education and behavior science, administration and health policy,management of health services and occupational health). This journal is a quarterly (April, August and December) periodical that considers for publication original articles as per its scope.
View Journal | Current Issue | Register
1 - 2 of 2 Items