Jurnal Ilmiah Akuntansi, Manajemen dan Ekonomi Islam (JAM-EKIS) diterbitkan oleh Fakultas Ekonomi Universtias Muhammadiyah BEngkulu. Jurnal ini merupakan jurnal ilmiah yang dijadikan media informasi tentang karya dibidang Ekonomi Manajemen, Ekonomi Akuntansi dan Ekonomi Islam. Secara khusus, jurnal ini memuat tulisan hasil penelitian maupun review, terkait dengan kajian ekonomi, kajian empiris maupun teoritis. Selain itu jurnal ini memuat ringkasan riset mengenai masalah riset, tujuan, metode, temuan dan kontiribusi hasil riset.
ISSN Online :2656-436X
ISSN Cetak : 2655-6359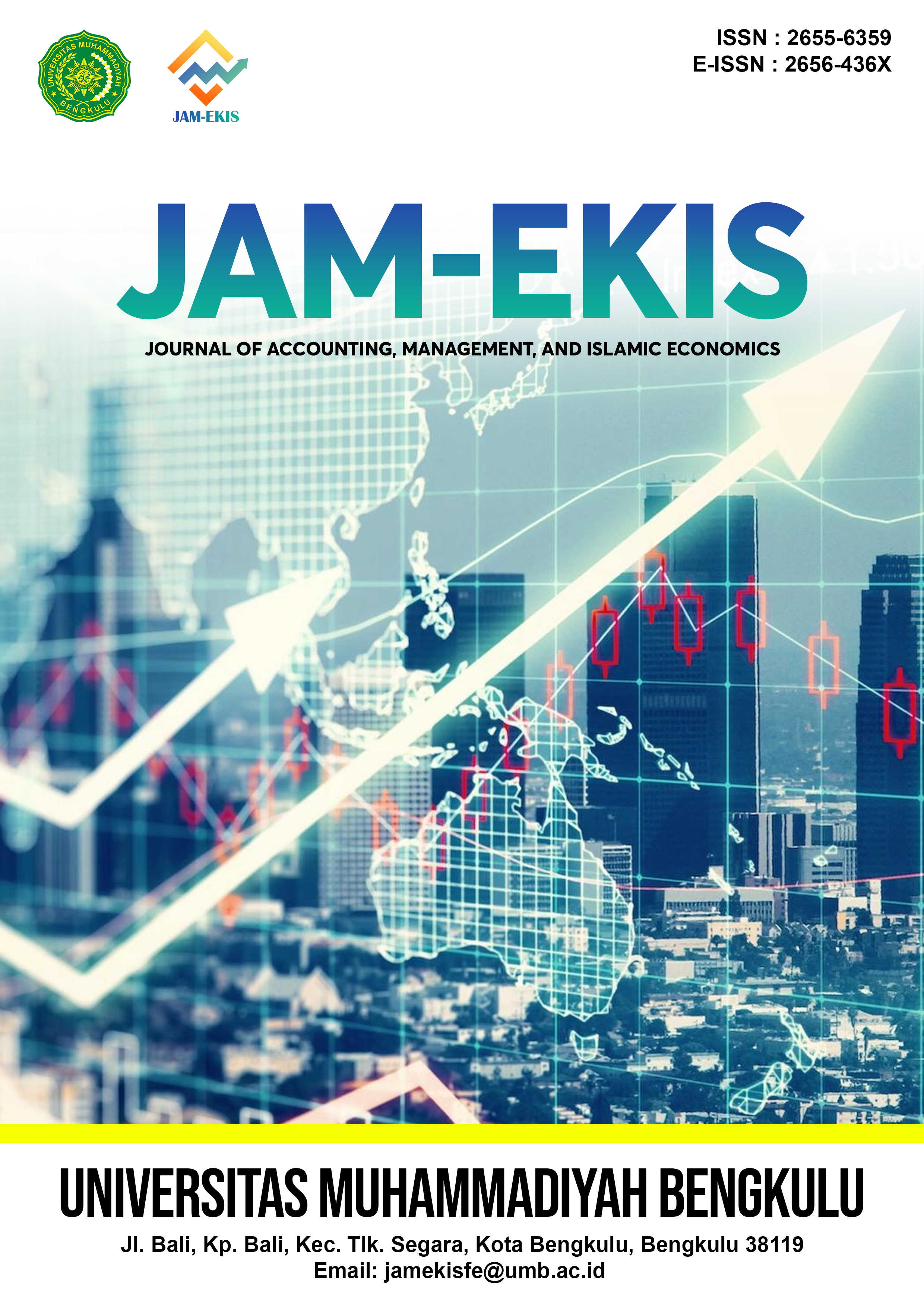 ISSN Online : 2656-436X
Indexing and Abstracting
Announcements
No announcements have been published.
Vol 4, No 1 (2021)
Table of Contents